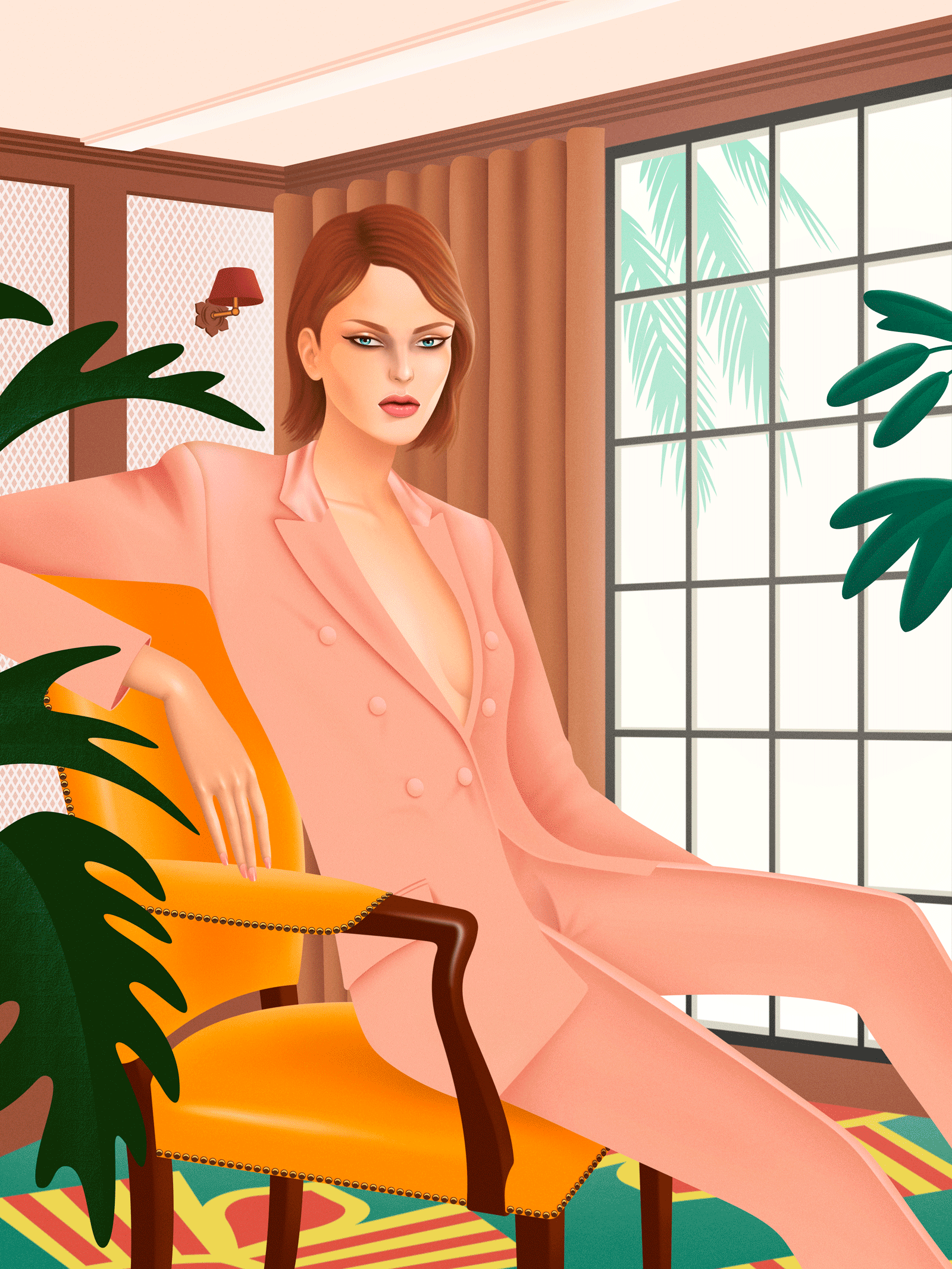 Elisabetta Franchi X Soho House Mumbai X Reza Bassiri is a new series where I want to illustrate a beautiful woman, wearing beautiful clothes in a beautiful environment. I love Elisabetta's clean and elegant suit combined with Soho House Mumbai's beautiful cosy maximalism.
—  Original illustration —
The original illustration was done on my iPad Pro using the unique Procreate APP. Before starting the illustration, I had in mind the idea of doing it twice with different styles. The first, more illustrative (Procreate version), the second one more photographic (Photoshop). I have a tendency to prefer the latter one as it is more precise and has more depth. Which one do you prefer? 
—  Original illustration details —